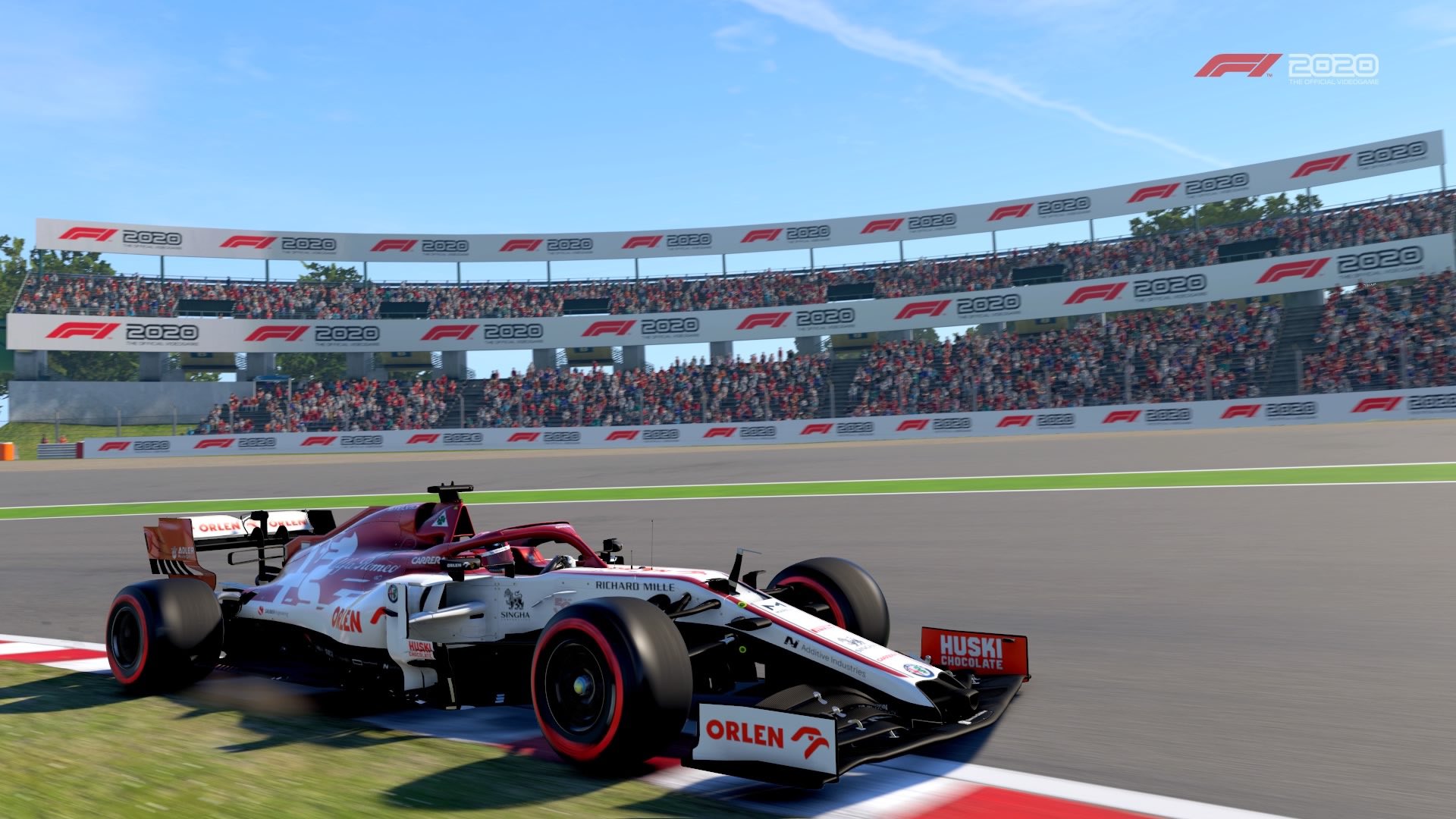 Leading pair Frede Rasmussen and Jarno Opmeer took one win apiece on Wednesday night as the F1 Esports Pro Series presented by Aramco resumed, ensuring a final-race showdown for both the driver and team championships.
Rasmussen left it late to pounce on Nicolas Longuet's lead in Suzuka, while points leader Opmeer secured his victory in the maiden appearance for Mexico City in the championship.
THE DRIVERS' CIRCUIT
Longuet dominated the Suzuka race, but Rasmussen's strategy was siege, rather than an all-out battle. Much as Homer Simpson simply waited for his opponent to tire themselves out during boxing matches in the episode The Homer They Fall, Rasmussen simply bided his time until the dying embers of the race to make his move, as Longuet ran out of ERS deployment.
The result hauled the points gap back to just six points, as Opmeer returned a fourth-place finish around the Japanese circuit. Longuet was able to keep hold of second, but it was a surprise appearance in third for BWT Racing Point F1 Esports Team's Daniele Haddad, given his haul of just three points prior to that. Marcel Kiefer came home in fifth, with Dani Moreno P6, David Tonizza in P7, and Manuel Biancolilla in eighth. Dani Bereznay and Joni Tormala completed the top 10.
F1ESTA TIME
The Autodromo Hermanos Rodriguez has never featured in the F1 Esports Series – that is until now. And it's a wonder why, because the race provided some of the best racing seen all season, with championship protagonists and points tallies changing lap-by-lap.
With Rasmussen and Opmeer on the front row, it looked set to be another tactical fight between the two, but reigning champion David Tonizza had other ideas, sticking his Ferrari in between the two cars at Turn 1. Tonizza spun and was then hit, taking him out of the equation.
Back at the pointy end, Rasmussen had the lead of the race in a firm grasp, until the pit stops shuffled the deck, and dropped several drivers in traffic. The advantage swung back towards the Alfa pair, with Opmeer and Bereznay briefly holding a 1-2 before the pit stops.
Rasmussen regained the lead once the traffic cleared, but some minor damage compromised his race, and he was unable to defend from Opmeer, who blasted past on the 1.2Km straight.
The move that put @jarno_opmeer on the brink of glory…

Can he make history on Thursday? 🏆#F1Esports 🎮 #F1 @SauberEsports pic.twitter.com/jqOLCQELyC

— Formula 1 (@F1) December 16, 2020
LEIGH FORCE
Brendon Leigh once again proved his credentials with a spirited drive to second place in Mexico. His strategy was not wildly different to those around him, but he powered past both Kiefer and Rasmussen in the closing stages to snatch a fantastic second-placed finish. His agility and bravery on the brakes earned him the Aramco F1 Esports Driver of the Day accolade to boot.
While the circuit may be new to the series, it's not Leigh's first foray. He attended the 2019 Race of Champions there along with Enzo Bonito, mastering the Foro Sol baseball stadium as he traded his virtual car for a physical one. It may have had little bearing on his race result on Wednesday, but the sheer joy of thinking "I was here" when hunting down rivals on F1 2020 must be enough to spur any driver on to greatness.
Rasmussen left it late, but his pounce on Longuet secures his third win of 2020!

gg @DanieleHaddad92 on your maiden podium 👏👏#F1Esports 🎮 #F1 @Aramco pic.twitter.com/5LF7U79orL

— Formula 1 (@F1) December 16, 2020
DOWN TO THE WIRE
In 2018, the drivers' title was sealed with two rounds to go. In 2019, the teams' title wrapped up in the penultimate race, with the driver crown presented in the finale. But for the first time, we'll see both titles awarded in the final race, adding an extra layer of spectacle to the showdown.
The much-loved Interlagos Circuit, announced recently as the home of F1 in Brazil for another five years, will host the last race of 2020, as it did in 2019. Jarno Opmeer is the man to beat, as he has been since the first round. His score of 190 points can only be matched – or bettered – by Rasmussen, who is 16 behind on 174.
That means Rasmussen must win, and hope that Opmeer fails to finish in the top five to have a chance of taking the crown. It's an outside hope, but stranger things have happened in Sao Paulo…
The teams' title is a much simpler affair; Red Bull Racing Esports will retain their crown with just five points in Interlagos. They stand on a tally of 313, 39 points ahead of Alfa on 274. There are plenty of other end-of-year awards to look forward to in the show as well, so there are plenty of reasons to stick around after the chequered flag.
We'll be live for qualifying on Twitch and YouTube from 15:30 GMT! Then, catch the hot race action from 19:30 on Twitch, YouTube, Facebook and on TV through our broadcast partners, including Sky Sports F1.
Rasmussen left it late, but his pounce on Longuet secures his third win of 2020!

gg @DanieleHaddad92 on your maiden podium 👏👏#F1Esports 🎮 #F1 @Aramco pic.twitter.com/5LF7U79orL

— Formula 1 (@F1) December 16, 2020